Charles (Chuck) Clément
Executive Producer / Host / Actor / Writer / Director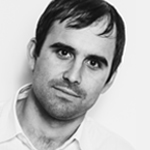 From his backyard in Winnipeg to the other side of the world and back, Chuck's life-long passion for storytelling and adventures is what inspired him to start working in production and ultimately launch Media RendezVous Inc. in 2007. Equally comfortable in front of the camera as he is behind it or in the boardroom, Chuck is a graduate of the University of Manitoba (B.Sc.) and Ryerson University (B.A.A in Radio and Television). He is also a graduate of the International Institute for Television Leadership in Banff, AB and has also studied documentary filmmaking at the Bournemouth Media School in Bournemouth, UK and acting at the National Institute of Dramatic Art in Sydney, Australia.
Chuck has produced, hosted, written, directed, acted, managed, cabled-pulled, PA'd and been a runner on hundreds of hours of television for broadcasters such as APTN, Shaw, CBC, CanWest Global, TSN and SRC. He has also played a key role in the communications teams of international sporting events like the Olympic Games, Pan American Games and the IAAF World Championships in Athletics. He is a proud member of l'Union Nationale Métisse St. Joseph du Manitoba and is also active in the production community as a member of the board of directors of OnScreen Manitoba. When he's not on set, Chuck can be found on the ice, on the links or on the pitch coaching his kid's soccer teams at the local community club!
Patrick (Punch) Clément
Chief Financial Officer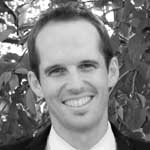 Patrick joined Media RendezVous in 2010 to become a financial and legal guru in the film and television industry. Patrick completed a Bachelor of Sciences degree from the Université de Saint-Boniface / University of Manitoba and the joint Law/M.B.A. program from the University of Western Ontario and the Richard Ivey School of Business. Patrick was called to the bar in the province of Ontario in July 2006.
His experience in television started in 2005 during his articles at the law firm of Goodmans LLP in Toronto. Patrick also worked in the role of in-house legal counsel at Insight Sports Inc, which operated the television stations World Fishing Network, GolTV and Casino and Gaming Television. Upon his return to Manitoba, Patrick further developed his finance and accounting skills in the Corporate Finance group of KPMG LLP. Patrick is very active in his community and sits on the board and committees of multiple organizations, such as the Université de Saint-Boniface and OnScreen Manitoba.
André (Andy) Clément
Host / Actor / Writer / Director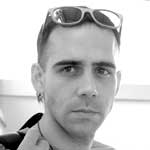 André has been producing media in radio, television and film since his teenage years. Working in the industry now for more than half of his life, his works documenting social and environmental justice issues have been screened and broadcasted internationally.
A consummate traveler, Andy is passionate about cultures the world over and has worked with them to tell their stories; from his own backyard all the way to the amazon rainforest! Currently, André is a co-host, writer and director of Media Rendez-Vous' Planet Echo. Journeying throughout North America, the series seeks out interesting stories to increase awareness about ecological issues among youth.
Jessica Gibson
Production Manager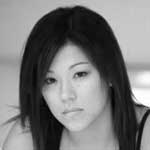 Jessica began working in Film & Television in 2007 after studying acting and realizing that she also had a passion for working behind the scenes.  Since then she has accumulated experience in all levels from Development to Post Production in a variety of genres including Documentary, Music & Variety, Feature Film and Television.
She is a self-proclaimed television addict who loves working in film and television as much as she loves consuming the final product.  She is thrilled to be a part of the Media RendezVous Inc. team since May 2012 and looks forward to all of the adventures that lie ahead.
Dominique (Dom) Durand
Business Affairs Coordinator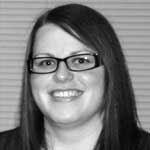 Dominique joined our team in May 2012 having completed her business studies and several work experiences with community organizations. Dom is a graduate of l'Université de Saint-Boniface with a diploma in Business Administration and a Bachelor of Business Administration majoring in human resources and management.
Dominique is a self-confessed "detail-freak" whose personality and skill-set are perfectly suited to the work of a Business Affairs Coordinator. Her previous experience working for a small non-profit organization enabled her to gain a vast array of administration skills in different areas of the business.
While being relatively new to the worlds of film and television, Dom has taken to the industry and enjoys learning and thriving in an environment where she is able to put her skills and creativity to the test. Her position at Media RendezVous provides these opportunities and she is excited to be part of this team.